QR Codes Exploitation: How to Mitigate the Risk?
With the rise in QR Code exploits, how can businesses and consumers decipher what a QR Code holds before scanning and mitigate the risks of a malicious QR Code? Find out how!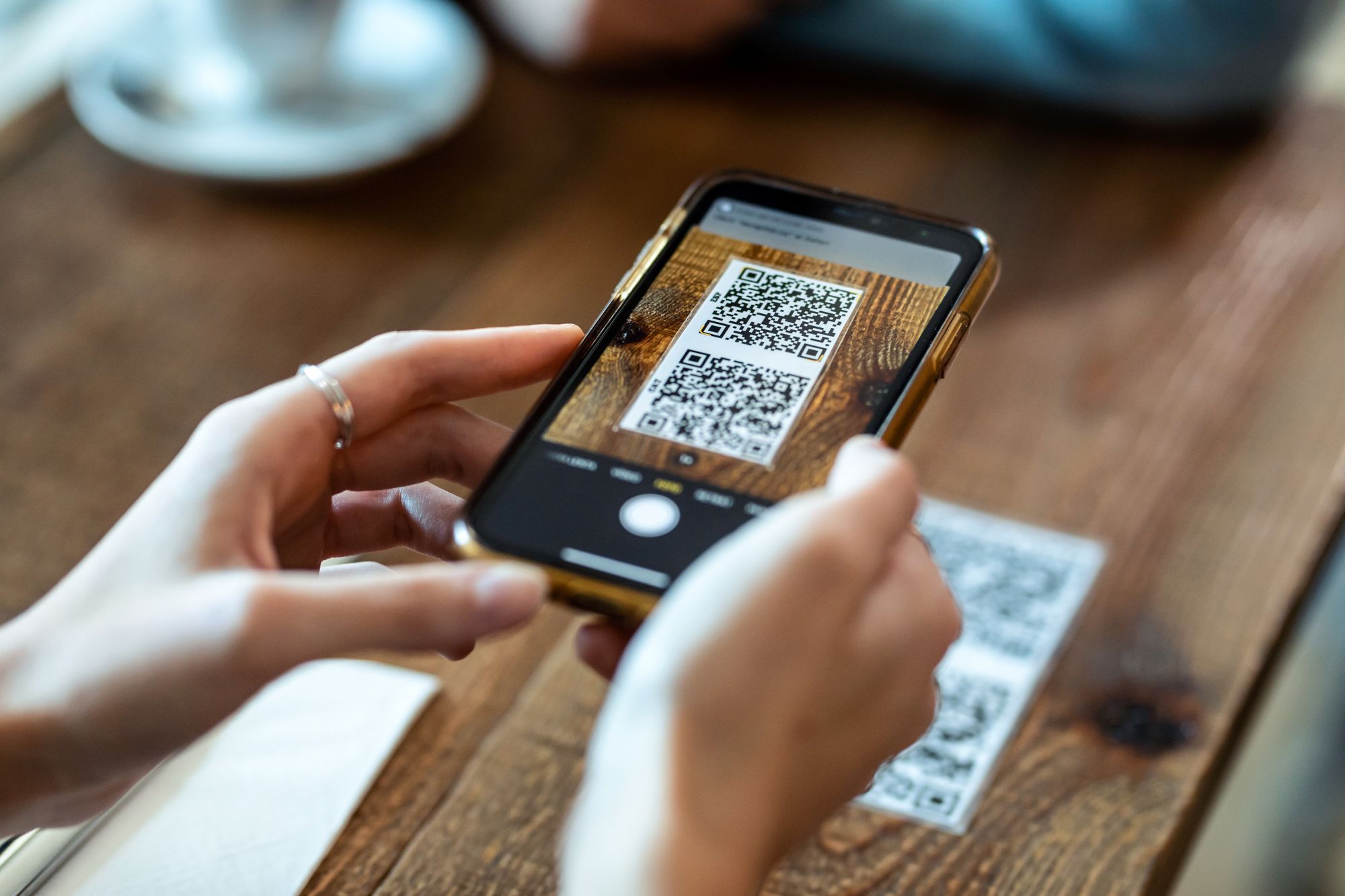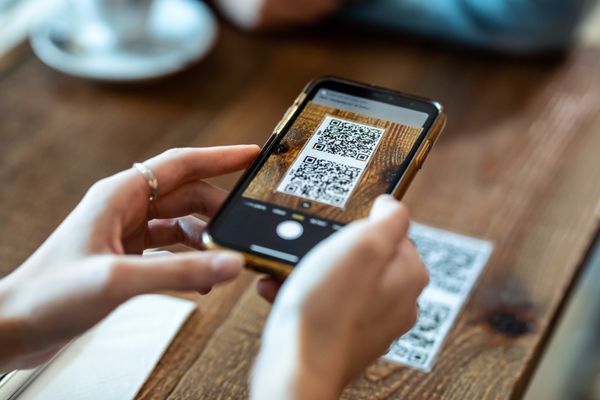 The COVID-19 pandemic has conveyed a strong message to leverage technology to its full potential, not just for convenience but to remain safe.
Although QR Codes are the new normal and help us follow COVID-19 safety regulations, bad actors of society exploit the vulnerabilities associated with this technology.
As per a survey, 18.8% of consumers in the US and UK strongly agreed with an increase in the use of QR Codes since the outbreak of COVID-19.
A recent research report on consumers revealed that 34% of respondents have zero privacy, security, financial, or other concerns while using QR Codes.
Since any kind of malware or phishing links in QR Codes pose significant security risks for both enterprises and consumers, stringent security measures should be considered to mitigate the risk.
Let's learn how cyber-attackers exploit QR Codes and how businesses and users can mitigate the risk, especially in a world where contactless transactions are the new normal.
Cybersecurity Risks Associated with QR Codes
Since a QR Code cannot be deciphered by humans, many cases of QR Code manipulation have been reported across the globe, which increases the risk of using these Codes for processing payments.
Cybercriminals could easily embed any malicious or even phishing URL in the QR Code for exploiting consumer identity or even for monetary benefits.
The pixilated dots can be modified through numerous free tools that are widely available on the internet. These modified QR Codes look similar to an average user, but the malicious one redirects the user to another website or other payment portal.
Is there anything else attackers can do with QR Code tampering?
Yes, absolutely! Cybercriminals may also sneak into a user's personal and confidential details, which can further be exploited.
Many businesses utilizing QR Codes have reported several instances of consumer data and privacy breaches over the past couple of years.b
Shockingly, the number of breaches has significantly surged in the uncertain times of the COVID-19 pandemic as more and more people have started using QR Codes in the new contactless era.
Here are some actions attackers can initiate by exploiting QR Codes:
1. Redirect a payment
One of the most common ways hackers exploit QR Codes is to send payments to their bank accounts automatically.
This trick works when the actual QR Code is replaced by the fraudsters in grocery stores or other areas where consumers scan the Code and pay.
On the other hand, individuals using online shopping websites may receive a phishing email containing a message that urgently requires your consent regarding your payment history on a shopping website.
They may ask you to pay for the product you purchased as your previous payment is canceled and ask you to scan a QR Code for the same.
Apart from this, many cyber-attackers cunningly replace the landing URL with the one that resembles the real one. The user may find the webpage authentic that builds trust, and the user processes the payment.
Users need to be aware of the altered QR Codes and carefully examine the preview link before clicking on it.
Checking for spelling errors or possible alterations in the domain that makes it resemble the original one can be very helpful in determining a cloned URL.
In addition to this, one should avoid scanning a QR Code embedded in an email from an unknown source to avoid being phished.
Email authentication protocols such  DMARC, DKIM, BIMI, and SPF records help add an extra protective layer to prevent phishing attacks and keep one's domain reputation intact
2.  Reveal user's PII
Another common way of exploiting QR Codes by attackers is to get their hands on a user's personally identifiable information (PII).
These attackers can utilize the PII in multiple ways and for various personal benefits including, but not limited to financial benefits, online shopping, or other activities.
Once a user scans a QR Code available at any store or even on the internet, a malicious software program gets installed on the device, which quickly reveals sensitive information about the user.
Moreover, cases of duplicate contact tracing by cybercriminals have been reported in Australia, where hackers exploited consumers' identities for monetary benefits.
According to ACCC (Australian Competition and Consumer Commission), more than 28 scams involving QR Codes have been reported with damages of over AU$100,000.
The most common attack through malicious software installed with an altered QR Code is intended to get personal details, including passport number, contact number, or even on-time-passwords for payment processing.
3. Reveal user's current location
While the scope of exploiting QR Codes is enormous, many attackers keep an eye on a user's real-time location.
Cybercriminals are continuously tracking some people who get attacked by malicious software installed on their device after scanning a QR Code for their numerous benefits.
Hackers may alter the original QR Code and link malicious software that automatically gets installed on a device as soon as someone opens the link after scanning the QR Code.
This software program can further access a device's location, contact lists, or even data, which hackers exploit.
One may not even be aware of his/her location tracking, but cybercriminals may be continuously tracking his/her location and keeping an eye on its behavior.
How to Mitigate the Risk Associated with QR Exploit: A User's Guide
Let's quickly learn about the ways that can help you in ensuring adequate safety while using QR Codes:
1. Scan only from trusted entities
It's crucial to stick to the QR codes shared by trusted vendors, and users shouldn't just randomly scan any QR Code they come across. This ensures adequate safety from malicious and phishing attacks.
A user needs to check the website and security aspects, including the SSL (Secure Sockets Layer) certificate, before proceeding with a transaction on a website after scanning a QR Code.
Ensure that the QR Code is customized by including your brand's logo, changing the shape of the eyes, patterns, and even including gradient and a CTA to make it difficult for hackers to duplicate the QR Code.
In addition, rename the domain to your brand name so users can easily identify the source of the QR Code to avoid being phished.
SSL certificate ensures secure connections and also provides secure transactions. However, if a website doesn't contain the SSL certificate in the domain, one should be alert and verify the source before proceeding to payment or permission.
2. Use a QR Code scanner that first displays the link
Many people open the link just after they scan a QR Code without even checking the link. This can be pretty risky when it comes to privacy and security.
Most devices have an in-built QR scanner in their camera application, which is entirely secure, while others rely on third-party QR scanners.
It is best to use the in-built scanner (if available) and check the preview of the link. If you find anything suspicious regarding the link, it's best to verify the source before opening it in your browser.
3. Pay close attention to details
Users need to pay close attention even to the small details while making payments or proceeding with transactions through a QR Code.
The best way is to utilize the same in a familiar and secure environment. Cybercriminals can easily replace some public QR Codes, including the fuel station or kiosks, and they may receive the benefits whenever a user pays by scanning the Code.
If you find something wrong with the QR Code or if it feels tampered with, it's best to avoid using the same and find other modes of transactions to remain on the safe side.
4. Update your device's security and overall defense system
Installing and regularly updating your device's security software could help a lot in preventing a security breach.
However, QR Codes and the overall mechanism are considered secure, but your device's first layer of defense shouldn't be outdated.
Installing regular security updates would not only ensure you get maximum safety from malicious activity but you would be made aware immediately regarding any unnecessary or unauthorized access to your device's data.
What Should Enterprises Do?
QR Codes help us establish a secure contactless payment option when it comes to the spread of the novel coronavirus.
But individuals and enterprises can put their best foot forward to minimize the risks associated with QR Code cybersecurity threats by ensuring adequate measures in place.
Here are some efficient ways to minimize the risks for consumers:
Using multi-factor authentication
Having a mobile defense system in place that blocks unauthorized downloads, phishing attempts, and repetitive login requests
Enabling risk-based authentication
Improve enterprise password security
Final Thoughts
With the rise in QR Code exploits, both the users and enterprises offering contactless payment options need to take crucial steps.
Users should be aware of the latest QR frauds that not only could lead to financial losses but eventually can cause a threat to an individual's privacy and sensitive data.
On the other hand, enterprises must have best security practices in place that helps them secure sensitive information and prevent transaction frauds. Enterprises must design their websites keeping this in mind, and expert web development companies can help the implementation of a robust security architecture.
The aforementioned aspects can be quite helpful in minimizing the risks for individuals and organizations that are striving to protect consumer identities and data.
Adequate device security measures like mobile threat defense systems can also be a game-changer for mitigating security threats associated with QR Code exploits.
---
Originally published at Beaconstac