Pushing the Boundaries of Customer Success
Customer success isn't just about meeting goals. It's about pushing the limits and achieving more than we ever thought possible.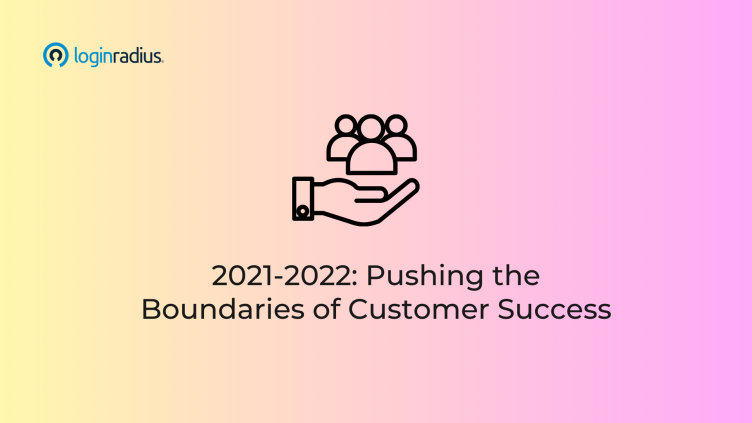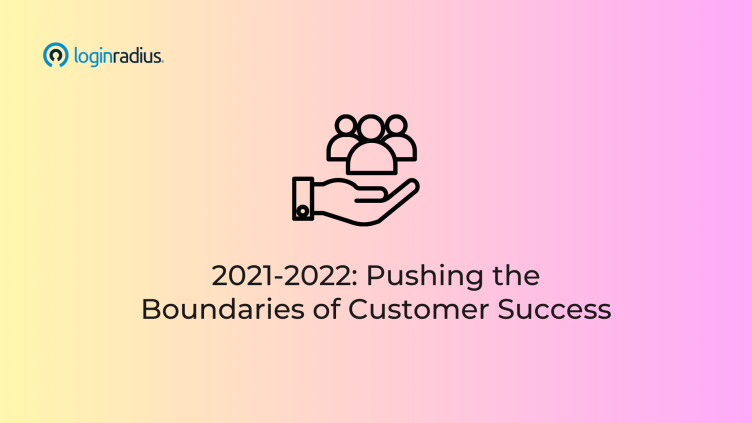 We want our customers to succeed at what they do and aim to contribute to their success in any way possible with LoginRadius CIAM. It is a core value of our Customer Success team's philosophy and a fundamental principle at LoginRadius.
There is only one boss. The Consumer. We put them at the center of everything we do at LoginRadius. We design our technology for consumers and build it for developers.
Our Customer Success team works around the clock throughout the year, regardless of the time and day, to help customers with their requirements and immediate needs.
Here, I write about how we built a solid foundation for our Customer Success team and helped our customers succeed with LoginRadius.
Platform Integration
Assisting customers to enable smooth platform usage is one of our priorities. During the implementation phase, our team's dedicated customer success managers, implementation engineers, and project delivery head closely work with our customers' tech team to ensure seamless integration, deployment, and continuous usage of LoginRadius CIAM.
Customer success managers plan and manage the onboarding project and make sure deadlines and go-live dates are met. Implementation engineers help customers with requirement analysis, complex use cases, data migration, coding, debugging, and suggestions on API workflows to ensure success. This has resulted in a 100% success rate for all of our customer implementations in production.
Our assistance is not only limited to implementation; whenever prospective customers want to evaluate our platform, we proactively initiate and assist with proof of concept, including addressing customers' concerns and working effectively with multiple stakeholders.
Excellent Customer Relations
An important measure of our performance is how well we drive value for our customers in the long run. To ensure that our customers get the most out of our platform, we have focused extensively on providing quick and responsive support and actively engaging with their important stakeholders.
Firstly, we conduct monthly and quarterly business reviews to report various aspects regarding the platform usage and to get input from the customers on their needs and concerns. Some of the topics commonly covered include:
explaining how LoginRadius CIAM is adding value with supporting data;
helping customers understand their usage with supporting metrics, including API loads and response times;
suggesting useful security features;
understanding how satisfied they are with the platform and do they want any new features;
going over new products we have released and how to utilize them;
sharing the upcoming product roadmap.
Secondly, we seek feedback at important touchpoints, such as review meetings and while resolving support tickets. It helps us prioritize specific feature implementations in our roadmap and address infrastructure and scalability concerns via our 2022 re-engineering efforts.
Thirdly, we actively maintain our platform documentation so that is it easy to reference and stays updated as we release new products and features.
Finally, whenever customers expect significant or high-traffic events, we provide additional live support to ensure quick communication and infrastructure stability for a seamless end-user experience.
As a result, our customers have given us strong, positive feedback that they're happy to share with the media and public. For example, here's a press release with ITV.
We have maintained excellent relationships with all of our customers and continue to engage with them proactively while helping them attain better ROI from LoginRadius CIAM.
Our amazing implementation and technical support team receives good feedback from our customers.
Implementation went amazing on our side. If every vendor is so responsive and as good as you, then we wouldn't face any technical issues.
Upholding SLAs
Maintaining SLAs (service level agreements) is one of our priorities, and we're happy to say that in 2022, we met our SLAs 100% of the time. That is, we have addressed all of our customer issues, maintained uptime, and resolved support tickets within the agreed upon time with our customers. We are determined to continue doing the same for all coming years.
Specifically, four core aspects contribute extensively to maintaining SLAs at all levels: customer support, CIAM platform, DevOps, and IT infrastructure management. Our product, development, and QA teams work innovatively and actively engage with our customer success and support teams to understand customer needs and concerns. These efforts and continuous improvements deliver a superior product that is stable, secure, and highly scalable.
We couple the product capabilities with exceptional DevOps and infrastructure management, so our customers will have a seamless experience with LoginRadius CIAM. Based on the customers' use cases and data privacy regulations, our infrastructure team determines the optimal multi-cloud and multi-region deployment for best availability, leverages Infrastructure as Code (IAC) for efficient deployment and post-release management, and utilizes their in-house technical expertise to deliver the best in class SLAs.
Reporting Security Events and Anomalies
LoginRadius CIAM has built-in security features which ensure real end users can smoothly log in while bad actors and malicious activities are blocked. To do so, our InfoSec team utilizes industry-leading compliance frameworks and rigorously follows best practices to ensure our organization and platform are robustly secured against threats, attacks, and vulnerabilities.
In addition, whenever large-scale suspicious or abnormal activities such as unusual network traffic or bot attacks occur, we immediately block malicious actors and alert customers so that they are aware and work with them collaboratively to identify root cause and determine preventative measures for the future. We also share monthly anomalies and extensive security reports with customers so that they have peace of mind around the safety of their users' data.
Customer Feedback
We gather customer input at every possible touchpoint, all of which translates into better understanding their immediate priorities and the broader needs emerging in the digital identity space.
Our customer success and product management teams collaborate on these customer feedback, which help us enhance platform features, develop new products, add security components, improve scaling and performance, and improve the user experience on the platform's interface. As a result, in last couple of years, we have observed zero customer churn due to our CIAM platform capabilities.
Final Thoughts
Overall, we continuously strive to help our customers succeed in using and getting the most value out of LoginRadius CIAM. While I'm proud of the team's achievements and excellence in serving our customers, I'm confident that we'll keep enhancing our standards and relentlessly push the boundaries of how we can better serve our customers.
---
Originally published at LinkedIn