Poly Hack: Network Offers' White Hat' A $500K Bug Bounty For Highlighting Security Loophole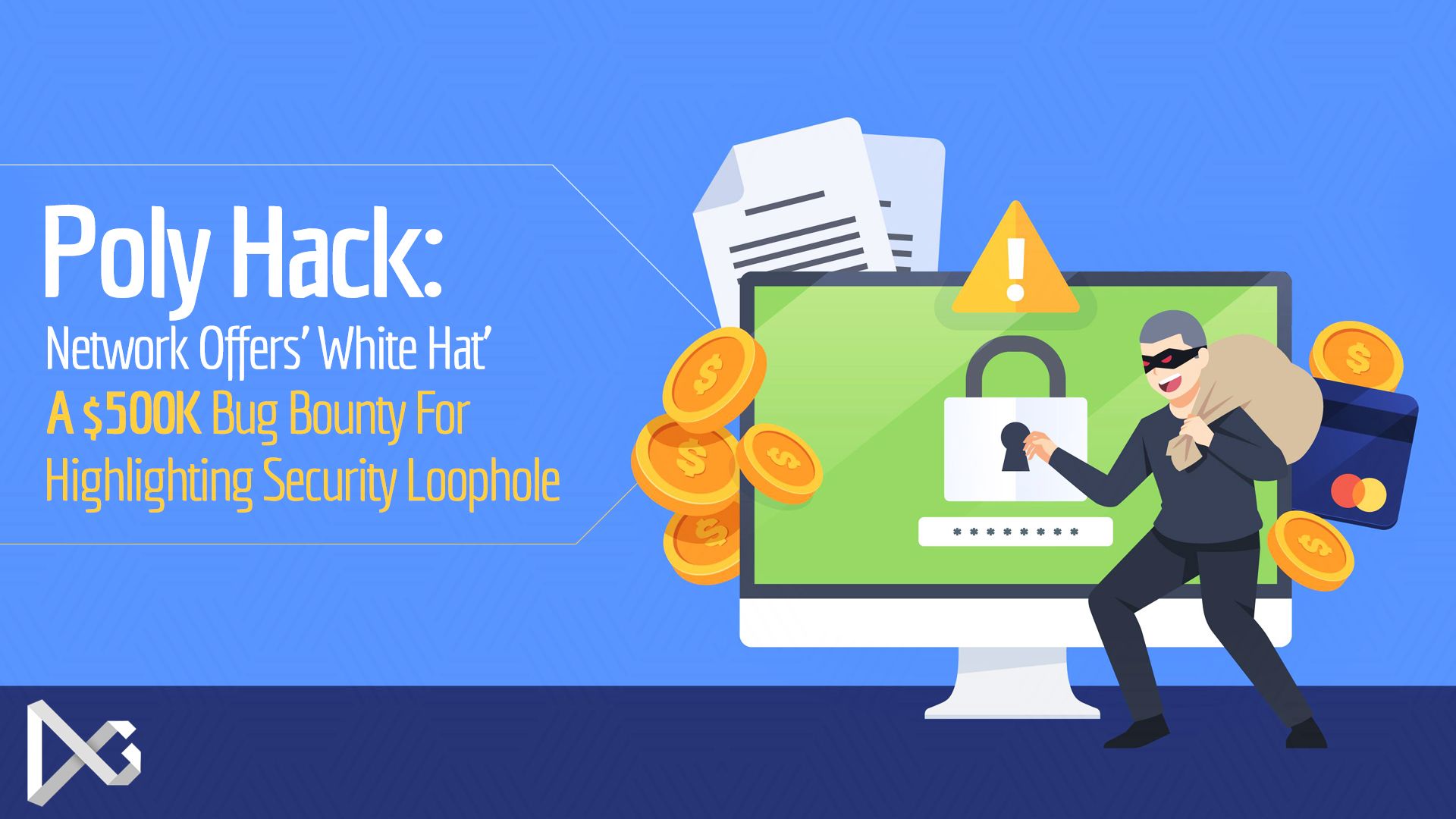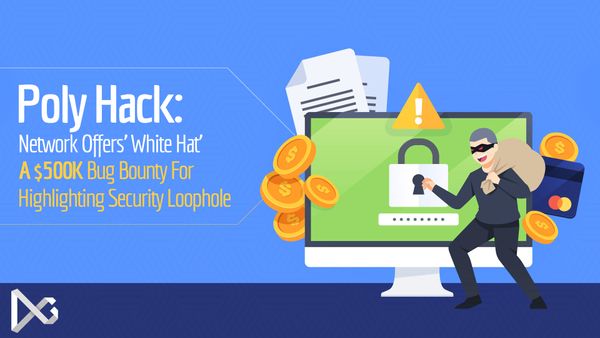 In a surprising development around the Poly network hack, the officials offered the hacker to keep as much as $500K in reward after returning most of the stolen $611 million. This amount of reward in the tech world is mostly considered a bug bounty, meaning that big companies pay the individuals for highlighting security vulnerabilities.
While referring to the hacker, the network described the hacker as a 'White Hat,' confirming his status as an ethical hacker. The statement further thanked the hacker, saying that they helped make the network's security better. However, it did not mention how the reward would be paid to the white hat or whether it has been already collected.
Interestingly, in a series of tweets, the chief founder of Elliptic Tom Robinson said that the self-proclaimed perpetrator of Poly confirmed that the network has offered hackers $500,000 in bounty money and assured him that he would not be held accountable for the hack.
What is the Poly network, and how this unfolded?
Poly Network is one of the most prominent companies when it comes to blockchain services. It creates ledgers on which digital tokens are based to ensure that they can work together. Unfortunately, days ago, the company said in a statement that it fell victim to one of the worst hacks, with hackers stealing nearly $611 million in Shiba Inu, Ether coins, and other currencies.
On Wednesday, a day after the hack was made public, the hacker returned the stolen assets. Besides that, he was ready to surrender and claimed that he did to improve the network's security. On Friday, Poly said in a statement that the white hat had returned as much as $340 million. The only remaining assets were $33 million Tether, which the company behind it froze.
What motivated the hacker to return the assets?
Although it remains unclear what motivated him to return the assets and surrender, many experts have said they did it not to get caught as it is quite challenging to launder such a massive amount. On the other hand, some academics and research suggest that someone could eventually find out about the IP or email.
All in all, the latest hack highlights the loopholes in blockchain technology and its vulnerability to hacks and scams, which have become a normal occurrence over the last few years.