NFT Market Boom: How Axie Infinity Is Leading the Bull Run Amidst the Bitcoin Bear Market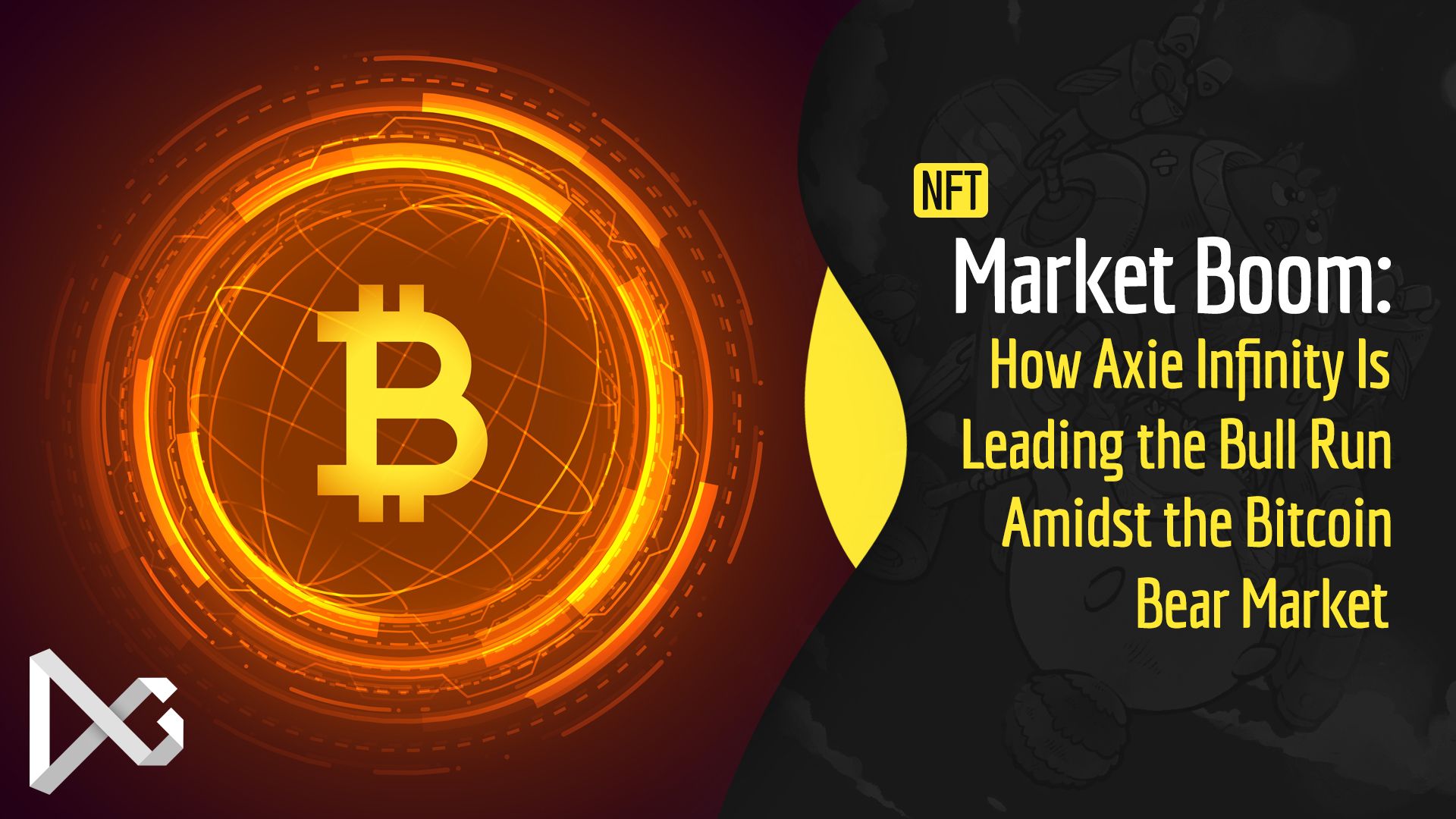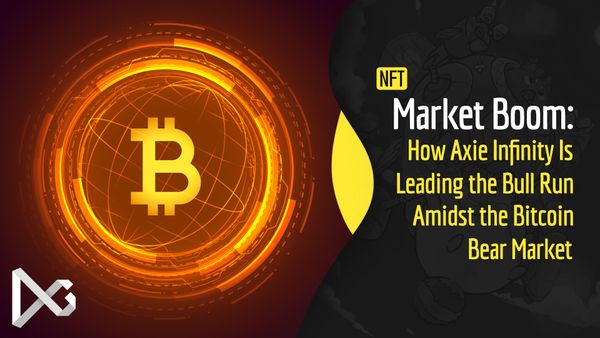 The cryptocurrency market operates in cycles. For every bear market, there is an incoming bull run. Over the years, tokens with unique use cases signal the start of the bull season. The 2017 bull season witnessed the growth of masternodes, i.e., Dash token. It led to a price increase in Dash tokens from $17 to an all-time high of $1,642 within one year. Also, in the summer of 2020, DeFi projects such as Aave, Chainlink, Uniswap, etc., witnessed real-time growth as many projects had a 10x price increase within six months. Presently, the next bull season signals NFT projects to lead the pack. It is evident as Axie Infinity (AXS) had a 5x increase in price within two weeks.
What Are NFTs?
Also known as non-fungible tokens. NFTs are unique tokens that can't be exchanged for something else yet retain their characteristics. They are unique tokens that transform digital assets into verifiable assets tradable on the Ethereum blockchain. For instance, Bitcoin is a fungible token because it is divisible into bits (satoshi) without changing its value. However, it is not the case with art collectibles. Hence, the reason why they are non-fungible. NFTs have gained public attention with many creators, investors, and companies actively participating in the new economy. It helps to solve the problem of counterfeits and plagiarism largely common among creators. With the rising creator economy, the NFT market would witness a boom in the next couple of years.
In the first quarter of 2021, news about NFTs entered mainstream media following the sale of digital artwork for $69 million. It has led to the creation of NFT marketplaces on several cryptocurrency exchanges. For instance, Binance recently announced its NFT marketplace where creators can connect with buyers to buy their digital arts.
Bitcoin reached an all-time high of $64,000 on April 14. However, not long after, the market moved on a bearish trend that crashed its price to $30,000 - $40,000 levels. Despite this, Axie Infinity (AXS) moved from $3 on June 22 to an all-time high of $16 on July 7. The reason for this can be associated with the booming NFT economy. It pushed AXS market capitalization to $856 million from $198 million two weeks earlier. The cryptocurrency market hasn't been favorable towards investors with Bitcoin price fluctuation. So, many market movers are moving money across markets in search of better yield. Hence, the influx of cash into the NFT market and the liquidation of other cryptocurrencies.
Axie Infinity Shards (AXS)  is not an NFT in the real sense. Instead, it is the governance token of the Axie Infinity Platform. It has a maximum supply of 270 million AXS tokens, and you can trade AXS tokens for other cryptocurrencies on various cryptocurrency exchanges. So, what's the relationship between NFTs and Axie Infinity? The Axie Infinity platform has a crypto game played by many worldwide. The game has an interesting use case likened to NFTs such that players play to earn crypto tokens. It allows players to collect, raise, battle, and trade digital creatures identified as "axies." You can trade these "axies," which are NFT collectibles on the Axie Infinity platform. Axie Infinity crypto-game is popular in the Philippines as it has provided a means of income for people using the money earned from the game to feed their families.
To get started with the game, players need to buy at least three axies, and they also get rewards for raising more axies. You can trade your axies with AXS tokens, receive rewards by staking your AXS tokens, and participate in governance voting.
In addition to the above, Axie Infinity is top of the list on the 1-D, 7-D, and 30-D scale surpassing other NFT bigwigs, i.e., OpenSea, NBA Top Shot, CryptoPunks, Punks Comic, etc to become the world's biggest NFT marketplace. According to DappRadar, Axie Infinity has a 30-day trading volume of $246.34 million with 100,000+ traders. Therefore, it's factual that Axie Infinity is leading the bull run amongst other NFT projects.
Axie Infinity generated more revenue than Aave, Uniswap, Compound, and other DeFi protocols within the last 30 days, as seen on Token Terminal. Axie sales, marketplace fees, land sales, and axie breeding fees are the revenue-generation streams for Axie Infinity.
As mentioned earlier, the growth of the play-to-earn market is due to the decreasing yields in the Bitcoin and DeFi markets. Lending and borrowing rates are on the decline, and almost converging with returns in traditional finance. For example, the borrowing rates for USDC have declined to 2.81% and 3.35% on Compound and Aave, from over 15% three months ago. In the same vein, the lending rate yields have dropped to 1.43% and 1.60% on Compound and Aave within the same period.
(The image below shows USDC borrowing/lending rates. Image Credit: Loanscan.)
The situation has made it less profitable for lenders due to the low yield. Due to the high influx of money into the cryptocurrency system, the steadily increasing stablecoin supply could affect the consistent 10% yields in DeFi. However, the search for higher returns by lenders could positively affect Axie Infinity and other play-to-earn platforms.
The DappRadar Q2 2021 report revealed that Axie Infinity attracts more than 4,700 daily unique wallets, increasing usage by 360.61% quarter-on-quarter. These statistics show that play-to earn-games might be the key to mass adoption. It also revealed that $2.47 NFT sales totaled $2.47 billion during the first half of 2021, with a 17,900% year-on-year growth from the first half of 2020.
As mentioned at the beginning of this article, the cryptocurrency market operates in cycles. So, as an investor, understand the time, follow the signals, and be well-positioned. The Axie Infinity mini bull-run is a signal of what the future holds.