How to Maximize AI and IoT Business Value While Protecting Your Customers
How your business can get the most out of AI and IoT while protecting your customers, employees, and other end-users.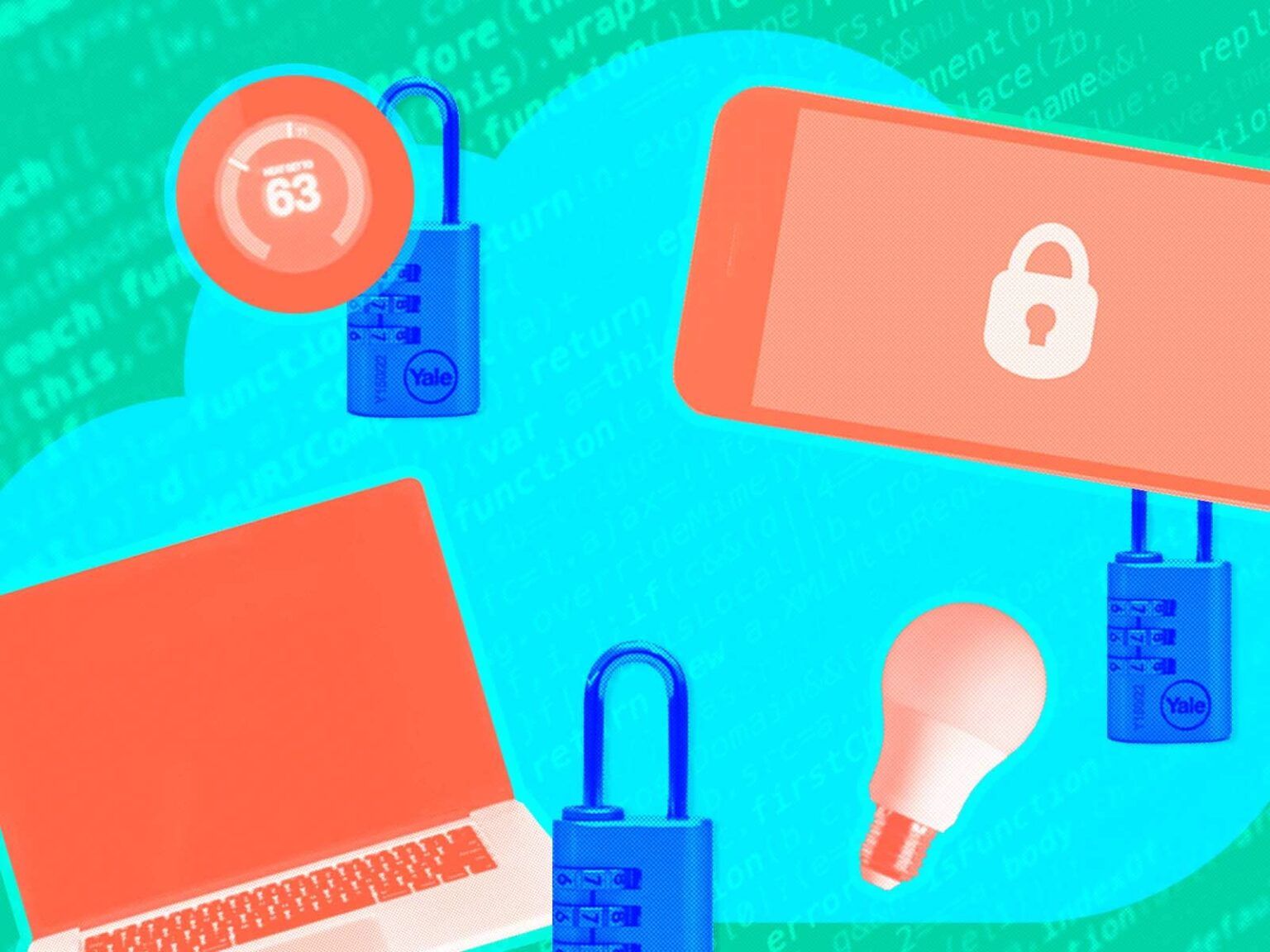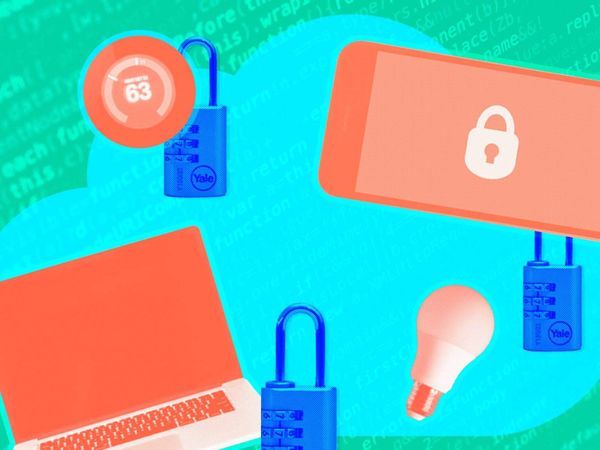 Nearly 7-9 billion devices are leveraging Artificial Intelligence (AI) and the Internet of Things (IoT). Knowingly or unknowingly, every enterprise and individual is using these technologies through their smartphones, applications, cloud services, sensors, RFID systems, and various other means. This streamlining of unparalleled opportunities is skyrocketing business operations and weaving deep customer relations. But all of these blessings come with a concern that every business needs to address. Many business leaders and executives prioritize customer privacy and security concerns amidst unprecedented opportunities of AI and IoT. That's where the CIAM comes in to play its role.
CIAM to Maximize Business Value
CIAM, abbreviated as (Customer Identity and Access Management) is a sub-category of IAM (Identity and Access Management) that helps improve customer experience and security concurrently. It integrates digital identity-based authorization and authentication to customer-facing applications. Enterprises can deploy CIAM solutions either as-a-service or on-premises. Enterprises can render CIAM through interconnected identity APIs on web services and applications.
According to IBM Security, 80 percent of the organizations that encountered a security breach stated that cybercriminals targeted customers' personally identifiable information (PII). According to them, a compromised security breach on average costs around $150 per customer. Thus customer identity management is an essential security measure every business should take. There are three main things CIAM does when implemented:
Offers customized authentication mechanisms for enterprises and their customers
Enhances the customer registration and login experiences, reducing the risk of data breach or account takeover
Renders scalability irrespective of the customer headcounts
Influence of AI and IoT amid growing Security and Privacy Demand
AI and IoT aren't going anywhere in the next couple of decades. Businesses have been looking for approaches for improving techniques and methods through these technologies. As the business workload and competition are hiking, IoT promises to render new mechanisms to streamline business operations and enhance the multitude of customer experiences. On the other hand, AI is bringing a revolutionary change in time-consuming and tedious manual jobs through deliberately automated systems. AI can also extract insight from granular customer data to increase business efficiencies and better customer engagement opportunities.
AI and IoT are two value-added technologies and the essential toolkits for modern business. But all of these come with the concern of customer data privacy and security. Collecting and culturing data through modern technologies might conclude that "privacy is dead." But organizations that want to foster customer loyalty and trust use essential privacy protection techniques. Organizations can differentiate themselves from their competitors by leveraging solutions like CIAM and privacy-concerned access management systems.
New Security and Privacy Challenges Due to AI and IoT
All modern organizations value the demand for AI and IoT while simultaneously recognizing the growing sensitivity of customer data privacy. However, the advent of AI and IoT poses unique security and privacy challenges, undermining user trust. This section addresses some of the results that various studies show while deploying AI and IoT.
IoT Security Challenges
As the IoT systems connect, evolve, and expand across any industry or organization, keeping the data and communication safe is challenging. IoT is still unfolding, and so are its communication protocols. Business executives and customers find it threatening to leverage IoT systems due to internet-based software attacks, authentication flaws, network-driven attacks, and hardware attacks.
Securing Data in AI and IoT systems
Organizations are raising growing pains in adopting these technologies because of privacy concerns. IoT devices get implemented in sensitive areas like finance, pharmaceutical industries, and healthcare. Without secure authentication of employees and customers, the entire system data and privacy could be at risk. Thus, keeping the organization's and its customer's data secure while reaping the benefit of AI and IoT is a necessary evil.
Lack of User Experience with Conventional Security Tools
User experience on IoT systems is very non-interactive. Personalizing AI and IoT systems for better user experience keeping the security and privacy intact is difficult in legacy systems. Even the authentication mechanism in IoT devices does not render user experience. Lack of user experience significantly reduces the business value of AI and IoT-driven systems.
Drawbacks of Legacy Security Measures
Organizations that deploy AI and IoT systems rush themselves into deploying security and privacy controls to mitigate the above-listed challenges. Yes, these legacy security measures can reduce data breaches, identity leaks, and control access management. But these security systems will also lock down or reduce the potential of AI and IoT. They might also form the false notion that adopting AI and IoT technologies are innately unsafe or risky. According to a report, senior managers and executives fear that AI and IoT might expose more than half of the customers and employees to more comprehensive privacy threats. That will eventually reduce the potential of AI and IoT usage in the long run. These are true until organizations switch from legacy security approaches to CIAM solutions.
Modern CIAM solutions can enable AI and IoT integration without compromising user privacy, security, and user experience. Organizations can leverage CIAM solutions that align with the business policies yet provide cybersecurity and privacy protection while customers interact with IoT devices or AI-enabled systems.
Integrating CIAM Enabled AI and IoT
Security researchers and CIAM providers advocate leveraging customer identity and access control solutions while dealing with IoT and AI-driven systems. Such compelling solutions help mitigate the challenges of governing, managing, safeguarding customers' access to sensitive data.
To balance AI and IoT-driven organizations with customer identity management, deploying CIAM solutions is necessary. CIAM solutions add extra layers of security by enabling MFA, SSO, social identity-based login, PIN, etc. Also, CIAM solutions have classically-minted IoT authentication methods and AI-based intelligent login facilities that bring rich user experience. These contribute to strong protection upon account takeover and data privacy, keeping the user experience intact.
Tracking user consent, understanding and logging activities, and recognizing user preference at a granular level is what CIAM platforms can provide. Mature CIAM solutions prioritize customer privacy and security while rendering a rich user experience in these static devices. It helps businesses gain more confidence in deploying AI and IoT solutions. Such solutions also help in scalable added benefit to an organization by delivering a trusted digital customer experience.
Aligning Solutions
Organizations can align CIAM solutions as per business policies. It can also analyze data extracted by AI or IoT sensors through predictive models while simultaneously clearing privacy hurdles. CIAM also emphasizes destroying and removing data on demand when any customer terminates the service or relationship. Here are some of the essential points that the CIAM solution exhibits at an enterprise level.
Adopting Solutions
Organizations are widely adopting CIAM solutions. These CIAM solutions offer various authentication techniques and measures like two-factor authentication (2FA), social media identity as login, biometrics login, etc. Apart from all these, the CIAM solutions also extend the service of employee identity and access management (IAM).
Maturing
The maturity of CIAM solutions helps organizations deploy AI and IoT systems without concern. Modern CIAM solutions come with direct measures addressing AI and IoT-specific security concerns. According to a report, organizations leveraging advanced and matured CIAM solutions are 33 percent more likely to execute plans in deploying AI and IoT than organizations with low CIAM maturity.
Advancing
Advanced CIAM solutions help organizations overcome AI and IoT-related security challenges. According to some reports, organizations having mature CIAM solutions are 26 percent to 46 percent more likely to overcome AI and IoT-driven security issues.
Deploying
Deploying mature CIAM solutions also aid the security teams to sketch a solid plan. Organizations with advanced CIAM solutions are 20-52 percent more likely to enhance business value without compromising user experience or privacy. At the same time, these solutions also minimize customer data breaches and generate insights from the granular data they collect.
AI has various building blocks like Machine Learning (ML) and Natural Language Processing (NLP). Although AI can produce a range of insights into several CIAM processes, the initiatives of CIAM systems need organizational knowledge, human interaction, and policy setup to derive maximum value from AI.
IoT sensors and devices capture a plethora of data, including device locations and status. Such data often resides at cloud-based servers. The scalability and distributed nature of data from IoT systems increase the risks of data misuse. Such data breaches can also lead to malicious authentication. That is where organizations can leverage CIAM solutions for better authentication, regulatory data collection, and compliance.
Running on Automation
Today almost all industries run on automation, meaning most things operate through AI and IoT. Business executives and security leaders who want to take full advantage of AI and IoT-driven systems should also take precautions about customer data security and privacy without compromising user experience. Organizations must use mature Customer Identity and Access Management (CIAM) solutions to integrate smart authentication and authorization. These CIAM systems provide omnichannel interactions and authentication plus track and manage granular user consent, preferences, and activities.
---
Originally published at IOT for all