Data Privacy - What Enterprises Need to Know? [E-Book]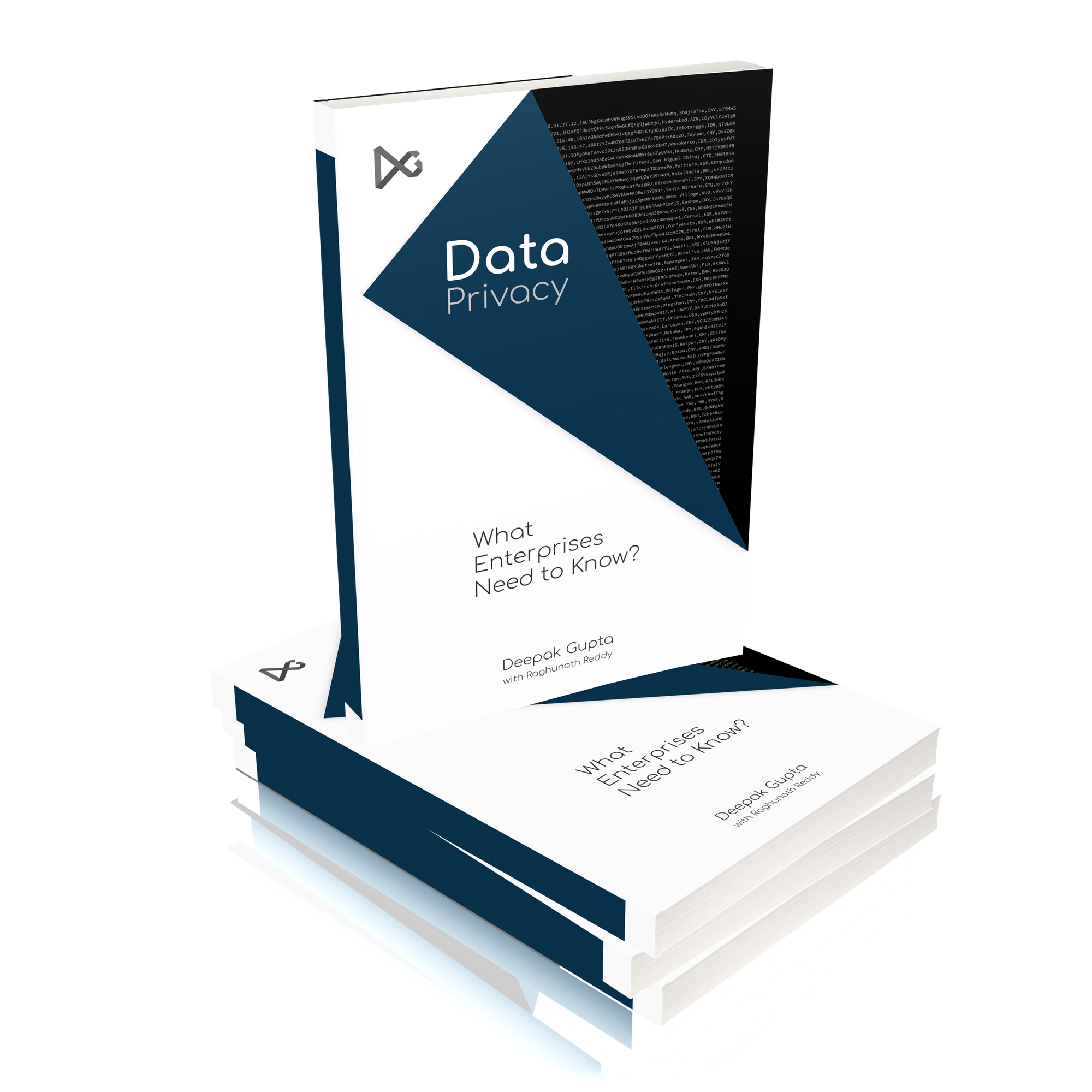 Passwords have been an integral part of people's lives. Yet passwords are insecure and allow cybercriminals to attack businesses and their users. However, replacing passwords widely with better authentication methods wasn't practical.
Table of Contents
Executive Summary
Chapter I: The Data Economy Paradigm
Chapter II: Why Data Privacy is Important
Chapter III: Data Compliance
Chapter IV: Navigating the Data Future
Executive Summary
The Data Opportunity & Challenges
"Data is the new oil" — it has become a cliché now: any enterprise today understands that data is not just an opportunity; managing data is almost how managing a business is. The success of tech companies that tailored solutions to meet consumer needs and alleviate pain points demonstrates the power of data and the modern data economy.
Collecting data ethically is just a first step. To succeed in the data economy, the collected data has to be processed in ways that unlock business value and growth opportunities. Whether early or late movers, any organization can build consumer trust and gain decisive advantages with better technological approaches and business strategies.
We see this time and again: consumer media services like Spotify and Netflix stay ahead of the competition by delivering superior consumer experiences powered with mass personalization based on consumer behavior data gathered on their apps. Google has built its vast ad network that delivers ads more optimally on the back of consumer behavioral data. The examples are endless, and so do the opportunities for enterprises to collect, process, and manage data more effectively.
Here lies the challenge of managing the data the right way — data privacy concerns. Back in 2017, The Economist published "the world's most valuable resource is no longer oil, but data" by drawing similar, albeit different, ways in which tech giants are facing the heat of antitrust lawsuits over data handling that the oil companies faced over the power they had in the 20th century.
Consumers are becoming more diligent about what data they share, with whom, and how their data is processed. So much so that privacy-first alternatives to popular web products and services are widespread today. In this era of Google Search dominance, search engines like Brave Search are building their own search index to appeal to privacy-focused consumers. And pronouncing "we never sell your data'' has become a benefit that services like HEY Email market to potential subscribers.
On the other hand, enterprises need to actively collect, process, and transfer data to meet operational needs and deliver value to consumers. This potentially creates many entry points and broadens the attack surface that cybercriminals can target and exploit. No matter the intensity of security operations and hardening of attack surfaces, data breaches have been making headlines. In fact, the 2021 Verizon Data Breach Investigations Report has identified 5,258 confirmed data breaches.
Combined with data privacy and data security challenges, enterprises need to proactively communicate to consumers and educate them about how their data is protected and privacy is respected. This necessity has been amplified by various data and cybersecurity regulations around the globe, which are evolving and varying across jurisdictions.
Conclusively, enterprises have three data priorities:
data management for value delivery;
data privacy; and,
data security.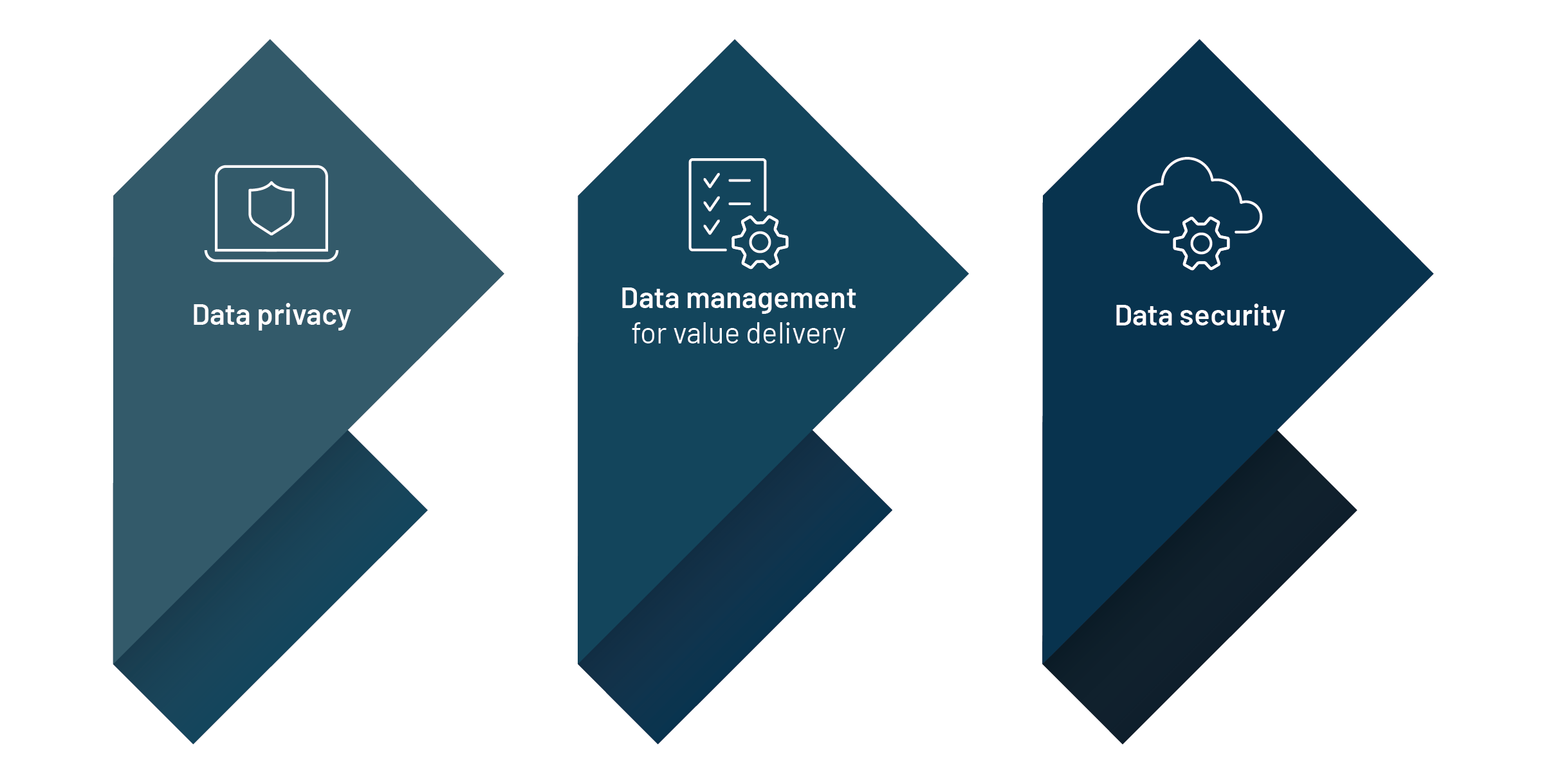 Although the three are not mutually exclusive, ensuring an organization is aligned with the three priorities — and not prioritizing one priority at the expense of another — will position the organization to deliver exceptional shareholder value.
Read and Download the book on Amazon Kindle