Current Hybrid Cloud Computing Trends
A hybrid cloud is a cloud computing environment that uses a mix of on-premises and third-party, public cloud services with orchestration between these platforms. This typically involves a connection from an on-premises data center to a public cloud.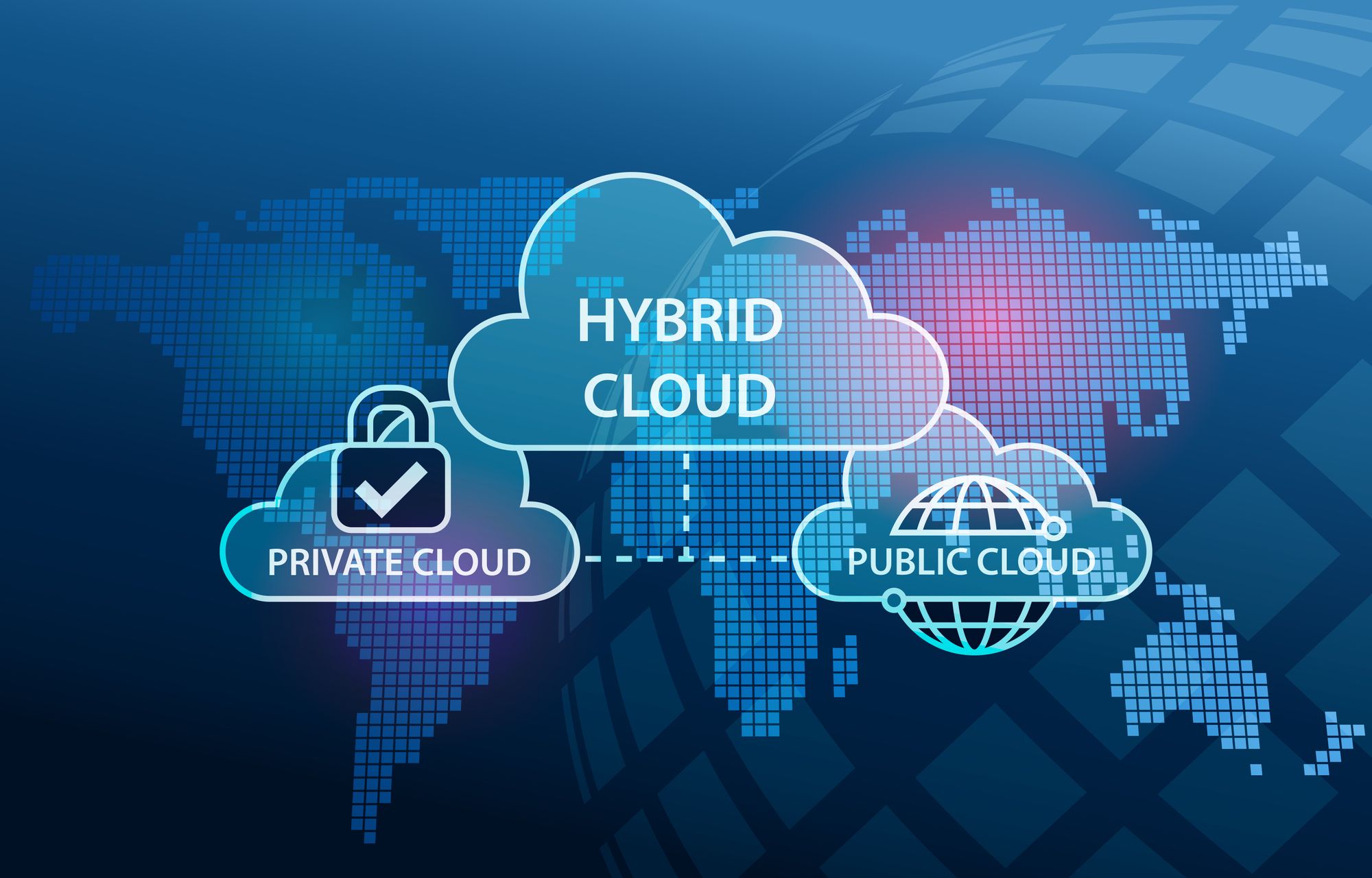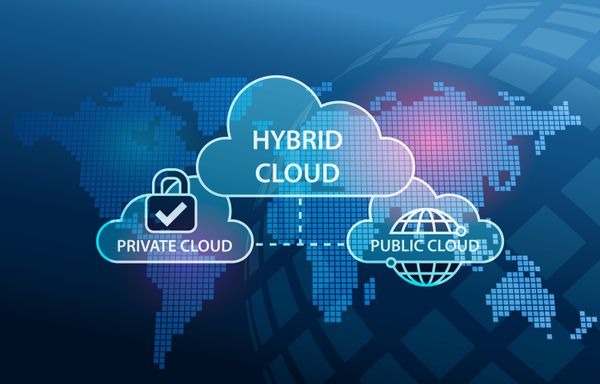 A hybrid cloud is a cloud computing environment that uses a mix of on-premises, private cloud, and third-party, public cloud services with orchestration between these platforms. This typically involves a connection from an on-premises data center to a public cloud. The connection also can involve other private assets, including edge devices or other clouds.
Top trends of 2021/2022 in the hybrid cloud market
Businesses want platforms that enable Artificial intelligence (AI) and automation
This is one of the current trends in the hybrid cloud computing market today. The cloud service providers have to develop infrastructure that accommodates these new developments in technology. The use of AI and machine learning technologies is increasingly becoming popular making it an essential means through which the idea of hybrid cloud computing to be more effective. Different types of cloud computing have various advantages and disadvantages that need to be managed effectively for them to achieve their goals. Currently, a service has to support AI and machine learning technologies.
A growing number of businesses expect a pay-for-what-you-use consumption model
Billing is one of the factors that are being taken into consideration by consumers of cloud computing services. They want to pay using a subscription or consumption-based model rather than paying a flat monthly fee because they prefer to pay for what they use and nothing more. However, a pay-for-what-you-use approach isn't the right model for all situations, and, in some cases, a flat monthly fee will be more cost-effective in the long run.
2. The use of virtual cloud desktops is on the rise
Individuals and organizations are increasingly embracing working from remote locations. This is one of the major trends that a cloud service provider will have to deliver. It has become highly important to have an effective infrastructure to support this kind of work and service delivery.
3. Open hybrid cloud solutions are in; vendor lock-in is out
Open-source solutions are nothing new, and the open-source movement has been invaluable in the tech industry. Today the trend toward the open hybrid cloud is growing—that is, combining open source and open governance with the hybrid cloud model. In a 2020 O'Reilly Media survey, commissioned by IBM, 70% of respondents prefer a cloud provider based on open source, and 94% rated open-source software as equal to or better than proprietary software.
Providers and solutions are dominating the market
Various cloud service providers have developed hybrid solutions for organizations that need such services for their operations. The service providers understand the market better and develop solutions that need to be delivered for the clients. Amazon Web Service (AWS) is one of the most dominating service providers in this field. The service has various aspects that are advantageous to users making it highly popular in the market. AWS offers various services that are essential to the users.
Microsoft is one of the few vendors that can offer a true hybrid cloud solution because of its massive on-premises legacy. The Azure services are built on Windows Server, the .Net framework, and Visual Studio, making lift and shift of on-premise apps to the service relatively painless. And Microsoft didn't fall into its not-invented-here mentality of the 90s. It has embraced Linux, containers, and Kubernetes with a bear hug, offering considerable support for open-source products. Microsoft also has a product called Azure Stack that essentially lets you replicate your entire Azure environment on-premises. This can be done for cost-cutting or to act as a disaster backup.
Redhat, Citrix, IBM Cloud are also some of the companies that focus on hybrid cloud computing and they play a vital role in developing systems that can be used to enhance the performance of organizations. These companies have been essential in building systems that deliver on the needs of organizations.
Infrastructure-as-a-service is one of the solutions being offered by hybrid cloud computing and it plays a vital role in the delivery of effective services to the organizations that seek the services. Most organizations cannot afford to purchase and maintain infrastructure and that is why this service is popular among the users of these services. The best service providers are the ones that have access to various forms of infrastructure which can be used to deliver an effective means of delivering a hybrid cloud computing service to the clients. There are other solutions offered by the service providers but this is one of the most essential solutions that hybrid cloud computing systems have achieved.
Key benefits for enterprises to utilize hybrid cloud techniques
Hybrid cloud service entails the use of public, private, and on-site databases and systems. This allows for flexibility and a benefit from all the advantages of using each platform. Various benefits accrue for the users of hybrid cloud services. Foremost, there is better support for the remote workforce. A hybrid cloud option gives organizations the flexibility to support their remote and distributed employees with on-demand access to data that isn't tied to one central location. This flexibility is essential in ensuring there is the effective delivery of services that are required to perform various duties effectively.
Secondly, there is a benefit of reduced costs. Some infrastructures are costly to maintain, which calls for the development of an effective means through which the cloud can be used to substitute them. A hybrid cloud solution has a great advantage regarding minimizing operational costs.
Thirdly, there is increased agility and innovation when hybrid cloud systems are used. Individuals can access different forms of information and have a highly effective means through which they can develop different innovative solutions to their wellbeing. Increased speed in marketing and accessing various forms of information is critical to the development of an effective organization through hybrid cloud computing.
Fourth, business continuity is easily achieved as a result of having an effective means through which the backups can operate. In case of disasters, it is easy to manage the business without stopping due to the effects of the disaster. This is an essential factor to consider in the delivery of an effective business continuity process.
Finally, there is improved security and risk management when hybrid cloud computing is utilized. Information security is an essential factor to consider when technology is applied. The cloud can be secure but there are risks that arise due to exposure to various users. This is one disadvantage of the public cloud systems where many users can access data and can easily affect the security of other users of such a cloud service. This makes the hybrid systems more effective in improving security and mitigating risks.