Computer and Cyber Security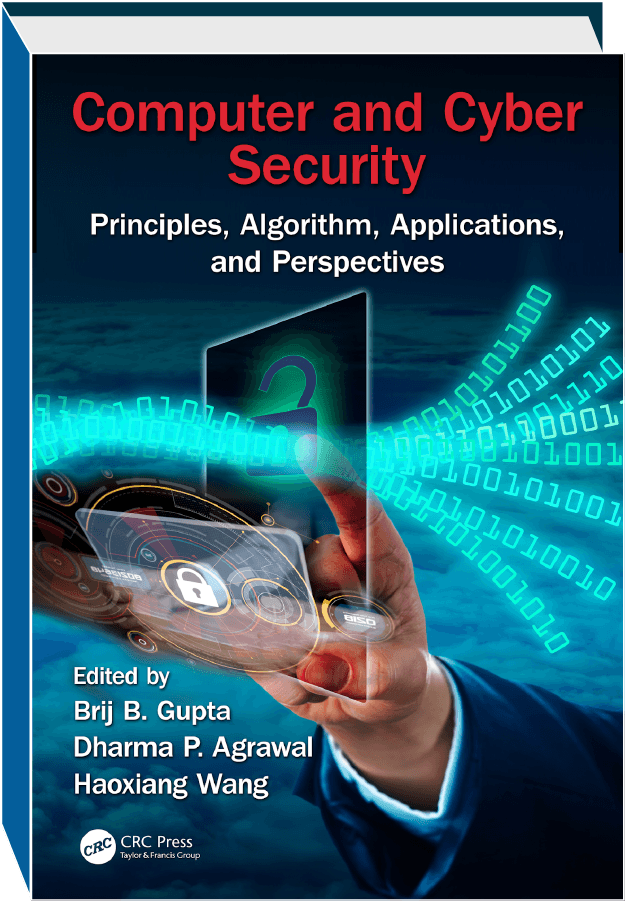 Introduction
This is a monumental reference for the theory and practice of computer security. Comprehensive in scope, this text covers applied and practical elements, theory, and the reasons for the design of applications and security techniques. It covers both the management and the engineering issues of computer security. It provides excellent examples of ideas and mechanisms that demonstrate how disparate techniques and principles are combined in widely-used systems. This book is acclaimed for its scope, clear and lucid writing, and its combination of formal and theoretical aspects with real systems, technologies, techniques, and policies.
Chapter 24
Identity Theft, Malware, and Social Engineering in Dealing with Cybercrime
Authors: Anupama Mishra, Brij B. Gupta, Deepak Gupta
This chapter discusses the cyber security, consumers are genius and overconfident in their security skills and so making themselves vulnerable and inviting cyber criminals to play with them and their loopholes, which has recorded the crimes in result. Among all data we have, 38% fraud is related to debit or credit cards, hacking is 34%, identity theft is 26%, and many more. When someone's identity is stolen, it is called identity theft, and when that information is misused, it is called fraud. Viruses and worms are very popular types of malware, in which the programs are intended to infect computers, replicate, and spread to other computers, Further, it is suggested that there is a need to communicate alterations in the Information Technology Act, so it can be more effective to combat against cybercrimes. Connectivity among all over the world between citizens, businesses, educational institutes, financial institutions, and governments has crossed the cultural and political boundaries.
Read and Download the Book